Join the beta of our new Luxury Brand Program for
PMU Trainers & Educators
The Luxury Brand Foundation 2.0 Beta Program
We're looking for 10 SERIOUS PMU Trainers & Educators who want to level up through Luxury Branding!
Trouble with making your dream Luxury Brand come true?
Don't know where to start with creative direction?
Want to maintain "cohesiveness" in all of your branding and designs?
Need support with on-going graphics?
Want to show up as a better PMU Master & Trainer?
90 DAY PROGRAM
*tentative overview starting february 8, 2022
STEP 1:
1 WEEK BRAND & VISUAL WORKSHOP!
Guided video lessons
Worksheets 
2 LIVE workshops

Finalize with clear creative direction
Send off to NAO DESIGN team for buildout
STEP 2:
IN 90 DAYS YOU WILL WORK ON THE FOLLOWING:
New brand guidelines (first 30 – 60 days)
Entire new logo suite (first 30 – 60 days)
New brand assets (first 30 – 60 days)
Landing Page (wireframe only. no development *restrictions apply)
Strategies in becoming a better PMU Master "THOUGHT LEADER" on social media through CAROUSEL POSTS!
*all based on YOUR cooperation and timely collaboration
Luxury Brand Identity
DIY logo and branding? Let's level you up with a professional luxury Branding that matches the high level quality of service and trainings you offer.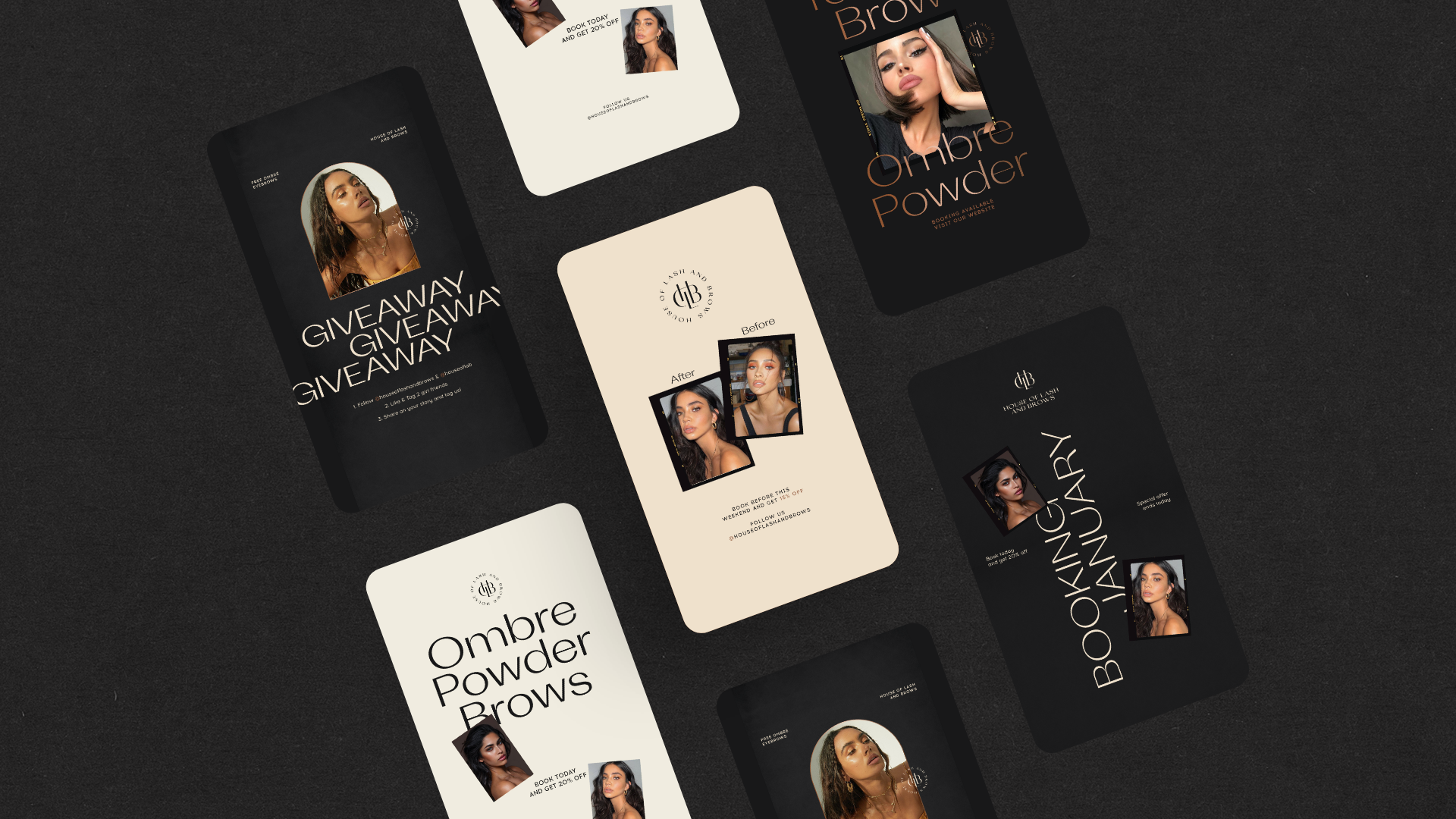 Graphic Design Support
Too busy to design your next training or promotional flyer? Send it to us. We'll save you time AND make it cohesive with your branding.
Design a Landing Page
Want more sign-ups for your trainings? We will help you design a proper landing/sales page to attract your ideal students and improve sign-up rates.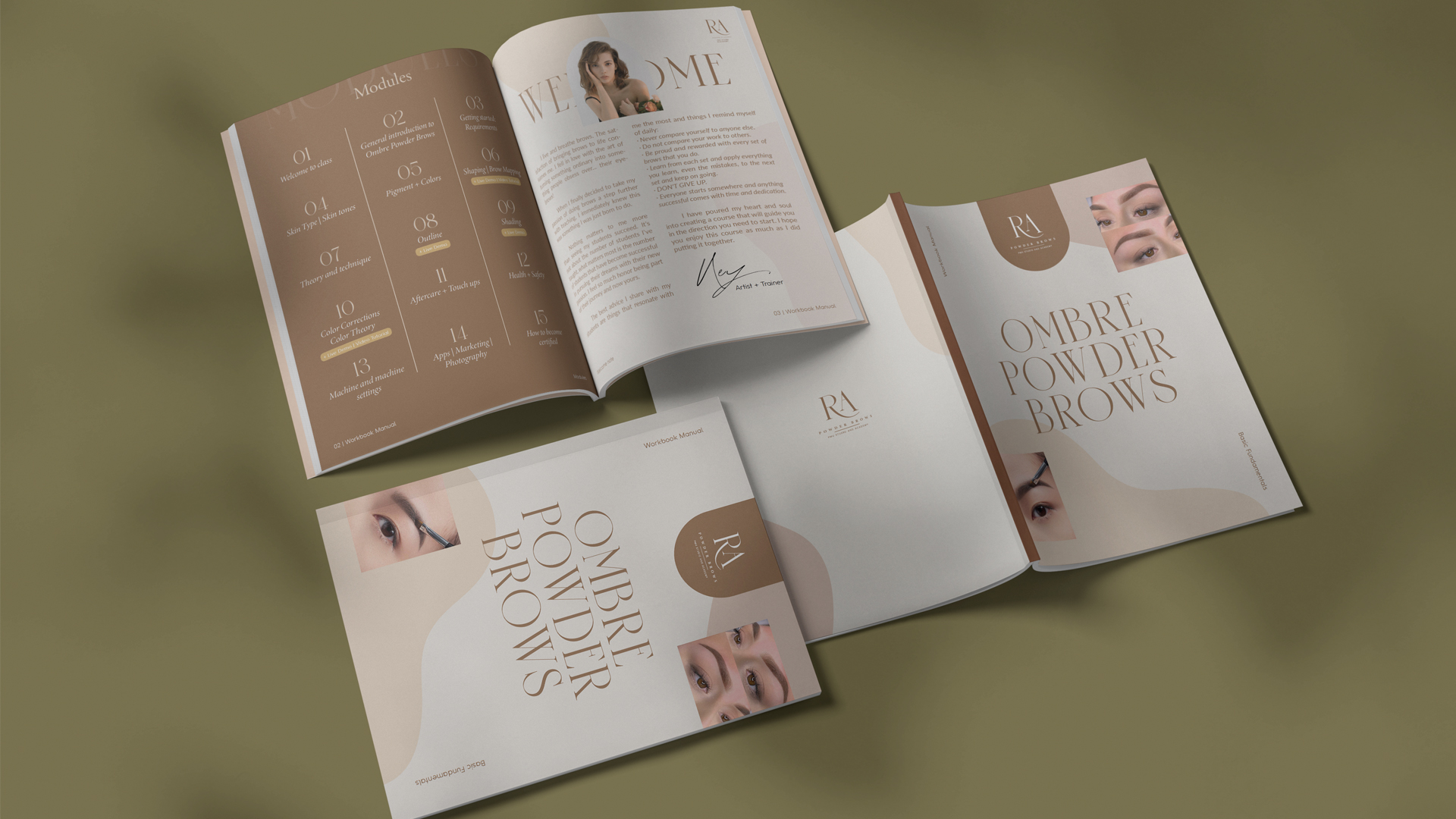 Online Course Development
Don't know where to begin with online trainings? We will provide you all the steps needed to get it launched. Planning, strategies, frameworks etc. 
Show up as an expert on Social Media
Want to learn how to show up as a "thought leader" and expert on social media? We'll teach you content frameworks that will level up your content game. Our favorite method? CAROUSEL POSTS!
Workshops and Guest Speakers
Want to learn how to LEVEL up your Branding? Get access to intimate workshops and join Guest Speakers about relevant topics that will assist in growing your PMU business.
Only "need" a logo…
Just starting out in PMU
Have not trained
Not planning to become trainer or educator in the future
Will not listen to professional direction…
Not willing to get along with others…
Can't follow directions and won't collaborate…
Not willing to make an investment…
Expecting US to do ALL the work…
Don't understand the power of LUXURY branding…
Currently training (in-studio or online)
Booked out but want to level up student experiences 
Want to increase training prices
Looking to focus on ONLY trainings and education in the future
If you're quick to implement…
Fast to decide…
Ready to invest in themselves…
Knows what they want…
Can work in group environments…
Are friendly…
Ready to be lead by experts and professionals…
Beta Group Discount
Save up to $3000
Limit to 5-10 seats.
The LOWEST we will ever offer.